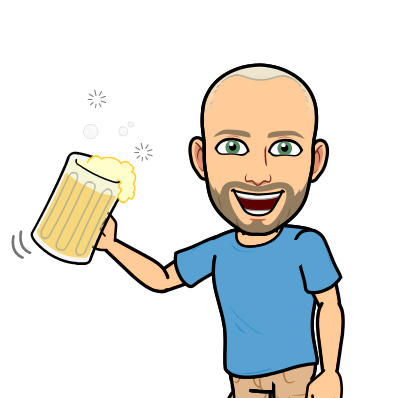 about me
hello, i'm Drew/Andrew/Andy you may choose your own adventure. i'm a computer expert who has been working on networks, systems, backend, front end, and pretty much anything you can think of. i'm a fan of Juniper, Gentoo, Perl, Beer, cheese, diving, and building cool things. i'm a husband, a father, and a nerd. if i'm not in front of a computer i'm trying to fix something, or nothing at all because i work too much.
contact details
Drew / Andrew / Andy
the fixer, father, tech ninja
CQ: W4HAC (https://w4hac.com)
blog@drew.beer

skills
usually refered to as the fixer. I like solving the tough problems. I'm a juniper fan all the way. highly skilled in Gentoo linux, and almost all of the other distros out there. i'm not a programmer, but i've written a lot of perl. give me something to build, design, or fix.
networking
systems
architecture
programming
life
beer
words
Just because something doesn't do what you planned it to do doesn't mean it's useless

Thomas Edison

don't judge me by my code, but by my uptime.

drew.beer

Technology is a word that describes something that doesn't work yet.

Douglas Adams

One machine can do the work of fifty ordinary men. No machine can do the work of one extraordinary man.

Elbert Hubbard

It's supposed to be automatic, but actually you have to push this button.

John Brunner

Have you tried turning it off and on again?

The IT Crowd

the only way to fix something really broken is with beer.

drew.beer

infrastructure monitoring is my designated driver.

drew.beer
contact form
either i'm really really busy or i'm doing nothing at all, either way, if you think i can help. then feel free to reach out to me, or don't.
by filling out this form you agree to give me your email address and i agree to do whatever i see fit.